Ms Jesbin Johnson
Assistant Professor: Medical Laboratory Science
Qualification: M.Sc MLT (Clinical Biochemistry),PhD MLT (Pursuing)
College/University: Amity University, Gurgaon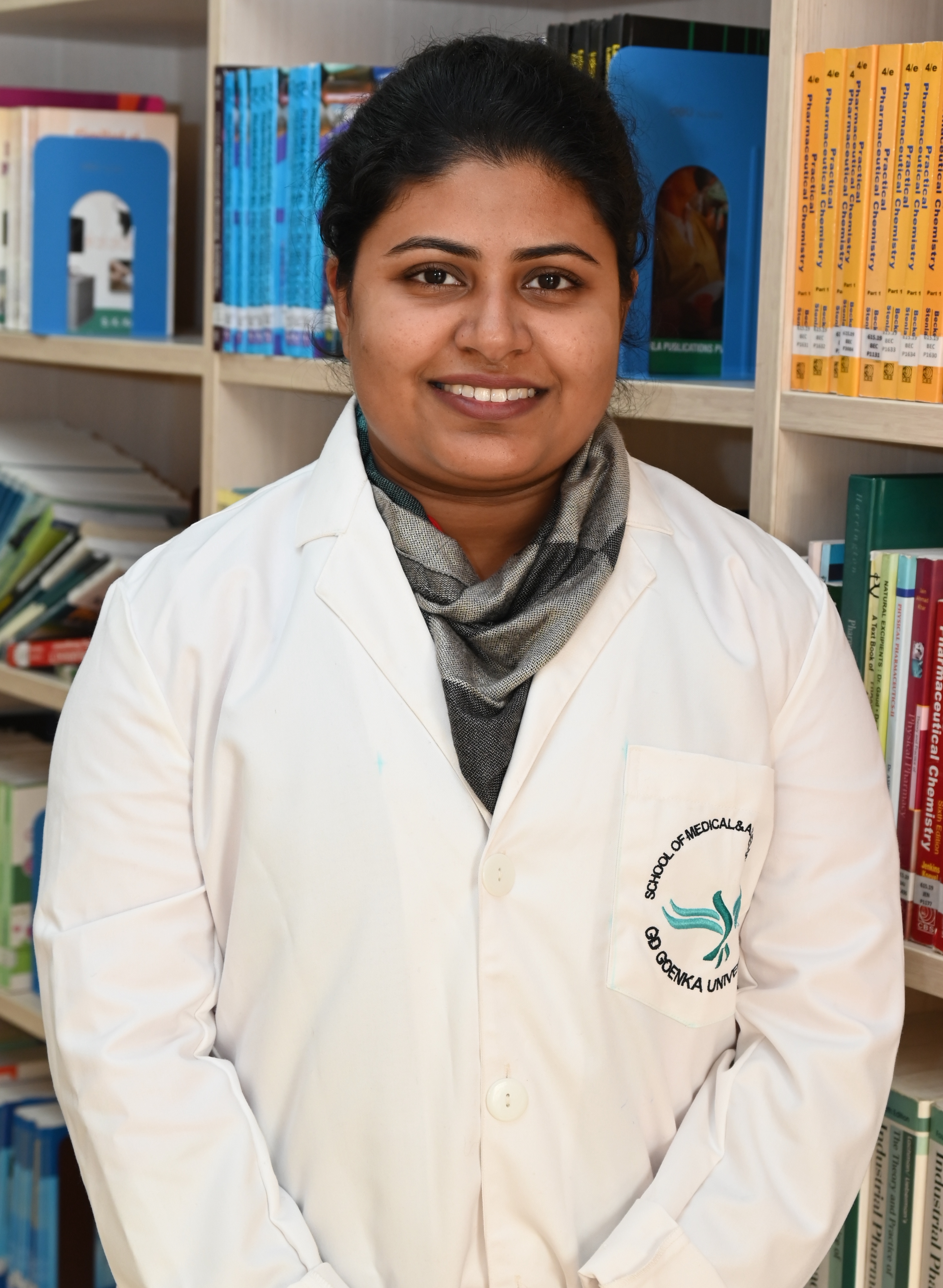 Introduction: Jesbin Johnson is an expert in the area of Medical Laboratory Technology. She has taught these subjects for nearly 3.5 years at universities and institutes such as the Delhi Paramedical and Management Institutes, Sushant University, Gurgaon (India) and School of Medical and Allied Sciences, GD Goenka University (India). Prior to taking up the current roles, Anil Kumar Sharma served in different laboratories like Dr.Lal Path Labs, Artemis Hospital and Pathcare Labs Pvt. Ltd and academic positions such as Lecturer (MLT [Clinical Biochemistry]), Delhi Paramedical and Management Institutes,(India) and as Head of the Department of MLT Department in Sushant University, Guragon, Haryana Jesbin Johnson holds a M.Sc. MLT (Clinical Biochemistry) from the Amity University, Gurgaon, Haryana (India); and B.Sc. MLT from the Amity University, Gurgaon, Haryana (India)
Publications
Johnson, Jesbin, et al."ANALYSIS OF ANTI-MULLERIAN HORMONE VALUE IN OPD PATIENTS IN NORTH INDIAN POPULATION." European Journal of Biomedical6 (2017): 482-484.
Johnson, Jesbin, et al."THE ROLE OF LIPID PROFILE AND CARDIAC MARKER IN THE EARLY DIAGNOSIS AND DETECTION OF CORONARY ARTERY DISEASE- REVIEW" European Journal of Biomedical04 (2020): 2349-8870.
Current Research
Jesbin's current research interest is on Enzymology and endocrinology, including associated disorders with its correlations.
Placement Expert

Talk to Expert