Ms. Minakshi K. Chauhan
Assistant Professor
Qualification: Bachelors in commerce, MBA, Masters in Commerce and certificate in public health
College/University: -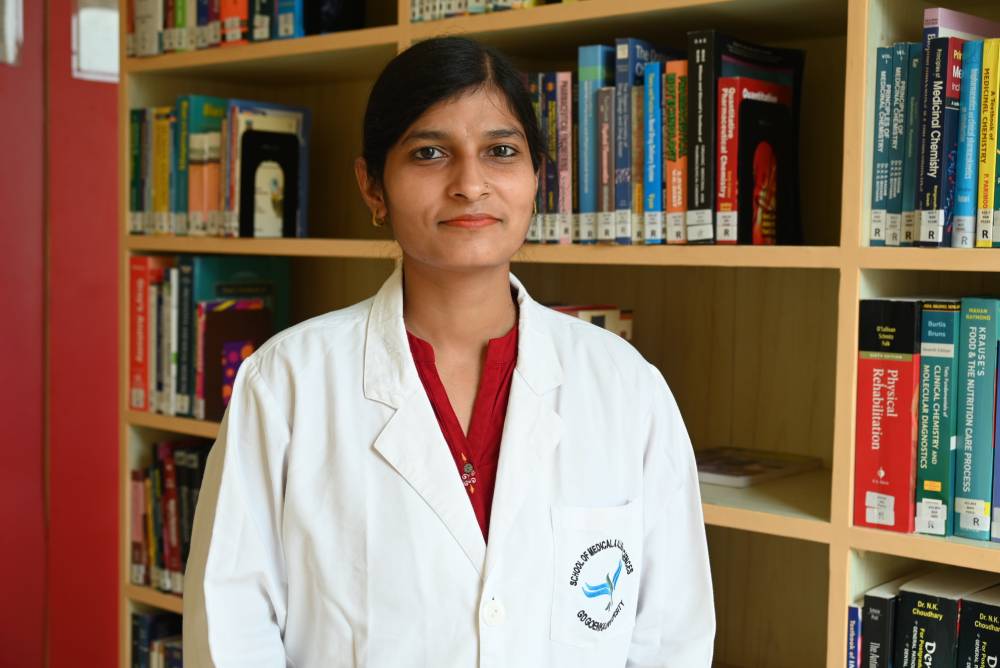 Introduction: Ms. Minakshi K. Chauhan, a native of Noida in India. She has a bachelors in commerce, an MBA, Masters in Commerce and certificate in public health. After master degree, she decided to join G.D Goenka's Public Health department as an assistant Professor. The interest in Public Health has enabled her to build up some knowledge and skills in conducting both epidemiological and clinical research.
The topic of public health should be of paramount concern to everyone. It doesn't matter the certificate or education you have. The general public should contribute in improving the quality of healthcare. Ms. Minakshi doesn't limit herself to the things she believe she can contribute to society. With years of experience in the education world, teaching skills and research experience, she believe that she is right person for Public Health.
Ms. Minakshi is a GCP-certified health professional. She has good understanding in planning, conduct and monitoring of phase I, II, III clinical trials, public health surveys etc. Her ultimate goal is to tackle those public health and ethical issues revolving around vaccines, drugs, medical devices, and cosmetic development in order to address specific better health needs on a global scale. She is skilled in communicating efficiently with all sections of society for working against prevailing public health issues. Since commencement of her career, She has earned several reputed professional certifications. Her spirit of interactive teaching ignites the interest in students towards the subject.
Professional Certifications
Completed Clinical Trials Network training program organized by Clinical Development Services Agency (CDSA), Department of Biotechnology, Government of India.
Successfully completed training on "Good Clinical Practice" conducted by NIDA (National Institute of Drug Abuse) Clinical Trials Network.
Successfully completed educational activity titled "FDA Leveraging Health Literacy and Patient Preferences to Reduce Hypoglycemic Events in Patients with Type2 Diabetes" implemented by US Food & Drug Administration.
Course certificate titled "Introduction to pharmacovigilance" by Uppsala Monitoring Centre.
Course certificate titled "Signal detection and causality assessment" by Uppsala Monitoring Centre.
Course certificate titled "Anatomy: Gastrointestinal, Reproductive and Endocrine Systems" authorized by University of Michigan Course certificate titled "Diabetes-the essential facts" authorized by University of Copenhagen.
Course certificate titled "Introduction to the biology of cancer" authorized by Johns Hopkins University, Baltimore, MD 21218, United States Course certificate titled "Antimicrobial resistance - theory and methods" authorized by Technical University of Denmark (DTU), Lyngby, Denmark.
Placement Expert

Talk to Expert