Ms. Neha Pathak
Assistant Professor- PHARMACY
Qualification: Bachelor in B.Pharmacy, Masters in M.Pharmacy (Pharmacognosy and Phytochemistry), Doctor of Philosophy pursuing
College/University: Sardar Bhagwan Singh Post Graduate Institute of Biomedical Sciences and Research Balawala, Dehradun., Sardar Bhagwan Singh Post Graduate Institute of Biomedical Sciences and Research Balawala, Dehradun, Bareilly International University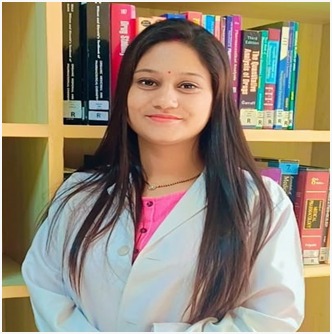 Introduction:
Ms. Neha Pathk has sound exposure of varied assignments ranging from e-teaching modules, competitive exam preparations, value-added courses and research in Pharmacognosy and Phytochemistry.
Professional Experience:
More than 5 Years of experience in the field of Academia and Research.
Awards & Accolades
Award of Excellence 202

0 Young Achiever Award InSc Bangalore.
Current Area of Research
Standardization and Evaluation of Mutrakrichantakchurnain Experimental Induced Renal Toxicity.
Placement Expert

Talk to Expert