Ms. Nidhi Sharma
Assistant Professor
Qualification: M.Pharm and B.Pharm
College/University: JamiaHamdard University, Delhi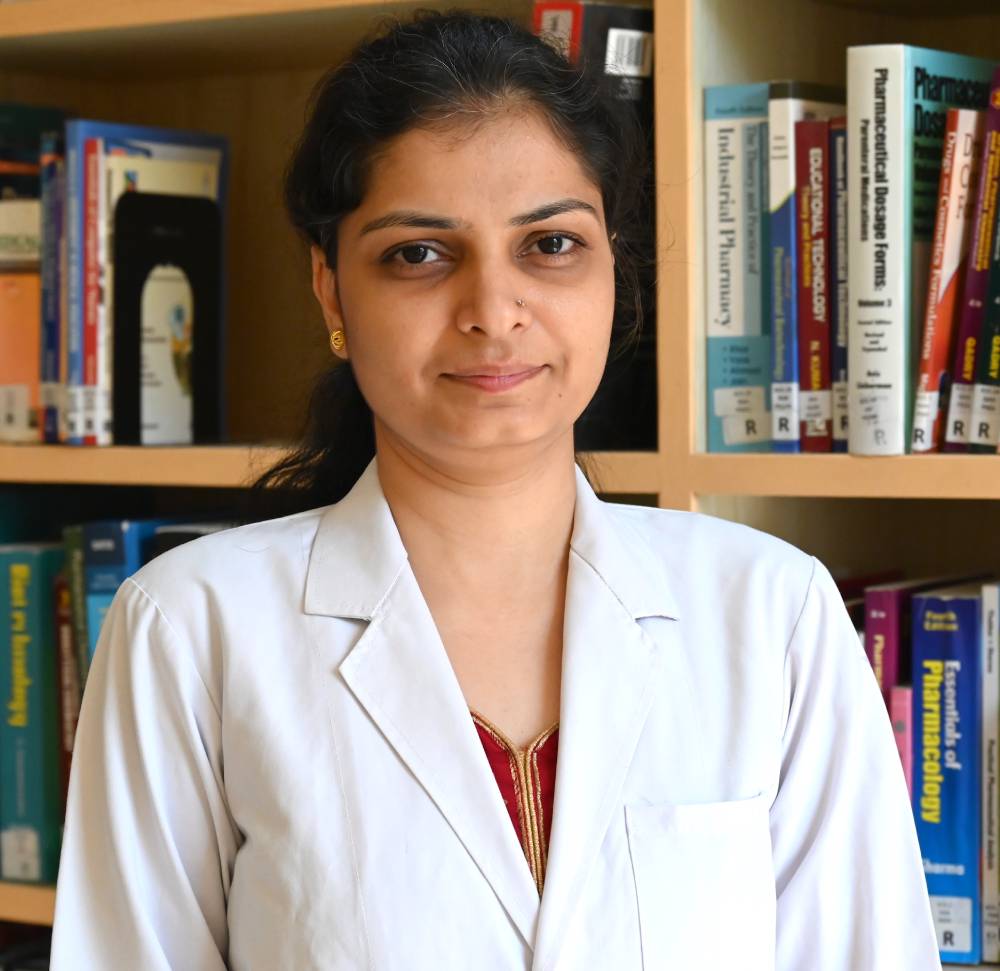 Introduction: Nidhi Sharma is an expert in the area of Clinical research and she has 3 year of experience as Clinical Research Coordinator in various global trials on Diabetes. She did her research in ethanol addiction on mice and she has expertise in animal handling. During her research, she found effective role of lacosamide, an antiepileptic drug in the treatment of ethanol addiction.
She has recently joined GD Goenka University as Assistant professor in Pharmacology. She has no experience in teaching before this. She is fresher in the field of teaching.
She has completed her M.Pharm and B.Pharm from Jamia Hamdard University, Delhi.
Publication
'Effect of lacosamide on ethanol induced conditioned place preference and withdrawal associated behavior in mice: Possible contribution of hippocampal CRMP2', Elsevier Journal, Sharma, N.,Zameer, S., Akhtar M., Vohora D.
Research
Nidhi Sharma's research interest have been focused on drug addiction and she has proved lacosamide, a novel anti epileptic drug in the treatment of alcohol addiction. Beside this she has also been a part of various clinical trials of Novo Nordisk based on Diabetes.
Placement Expert

Talk to Expert