Expert Lecture on 'Techniques used in Machine Learning' , on August 25,2022, Time 11am to 12 noon

Resource Person : Professor D. P. Vidyarthi, School of Computer and System Sciences, JNU

The talk focused on how machine learning (ML) evolved over the period of time. Why learning is important and how machine learning mimics the human learning process. Thereafter, it focused on various techniques that are applied for ML process. Application of various algorithms that are often applied for each of the techniques were discussed. Several application examples have also been listed. Finally, the precise steps to apply ML techniques are elaborated.

A warm welcome to the guest was conveyed by Prof.(Dr.) Naresh Sharma, Head School of Engineering and Sciences. The students and faculty witnessed the session by great academic expert and senior practitioner Prof. Vidyarthi.
Towards the end of the session the students very curious asked number of questions like, Who was the first contributor in Machine Learning? What is the requirements of Machine Learning? What are different sub-discipline that contributes to the Machine Learning? Explain the Mitchel's definition of ML; List the factors that affect the performance of the model that uses ML. All the questions were satisfactorily answered. The perspectives of Prof. Vidyarthi were absolutely fantastic. We thanked him and requested to have more such engagements with him at our University Campus on many more occasions in the future.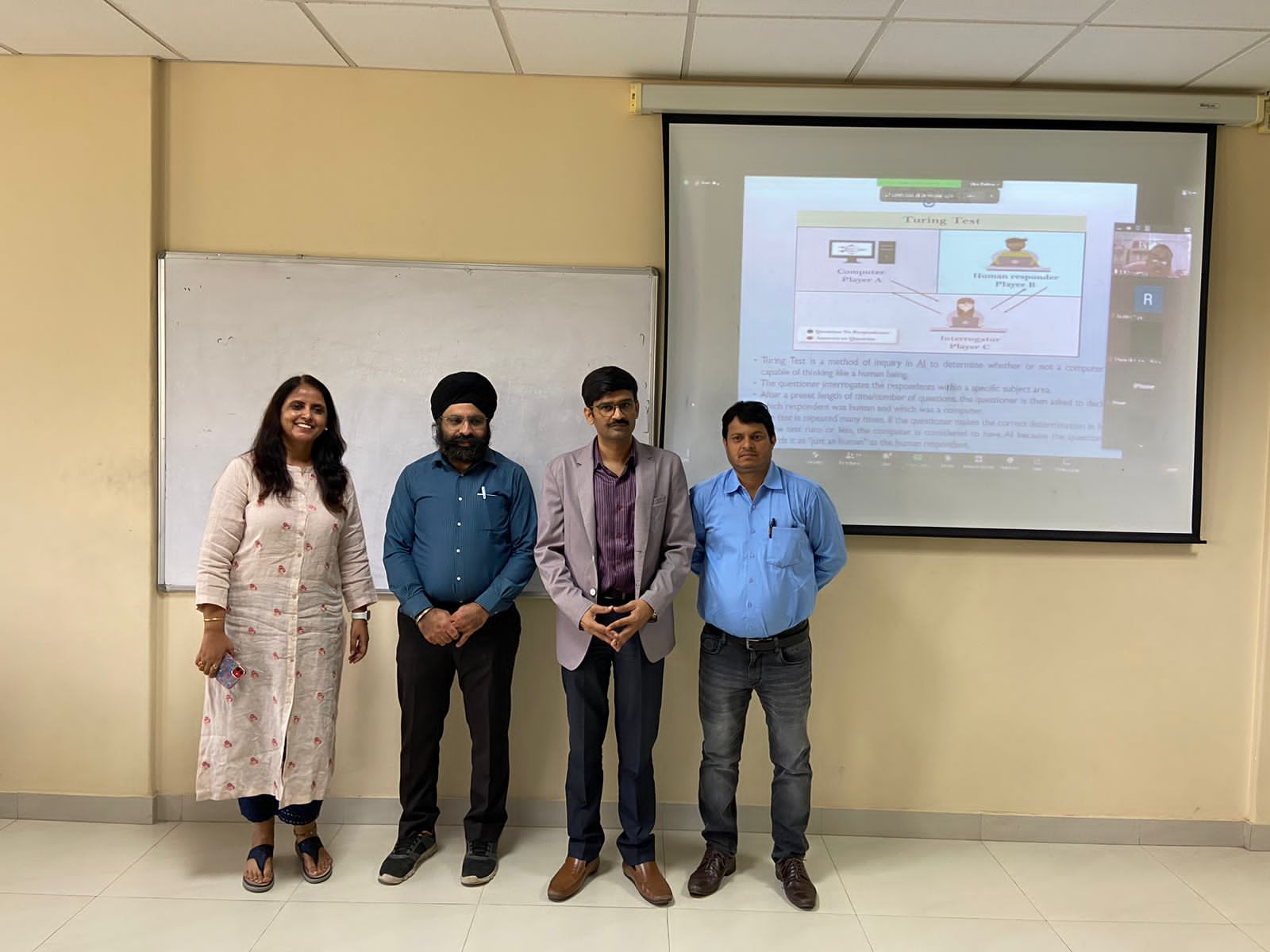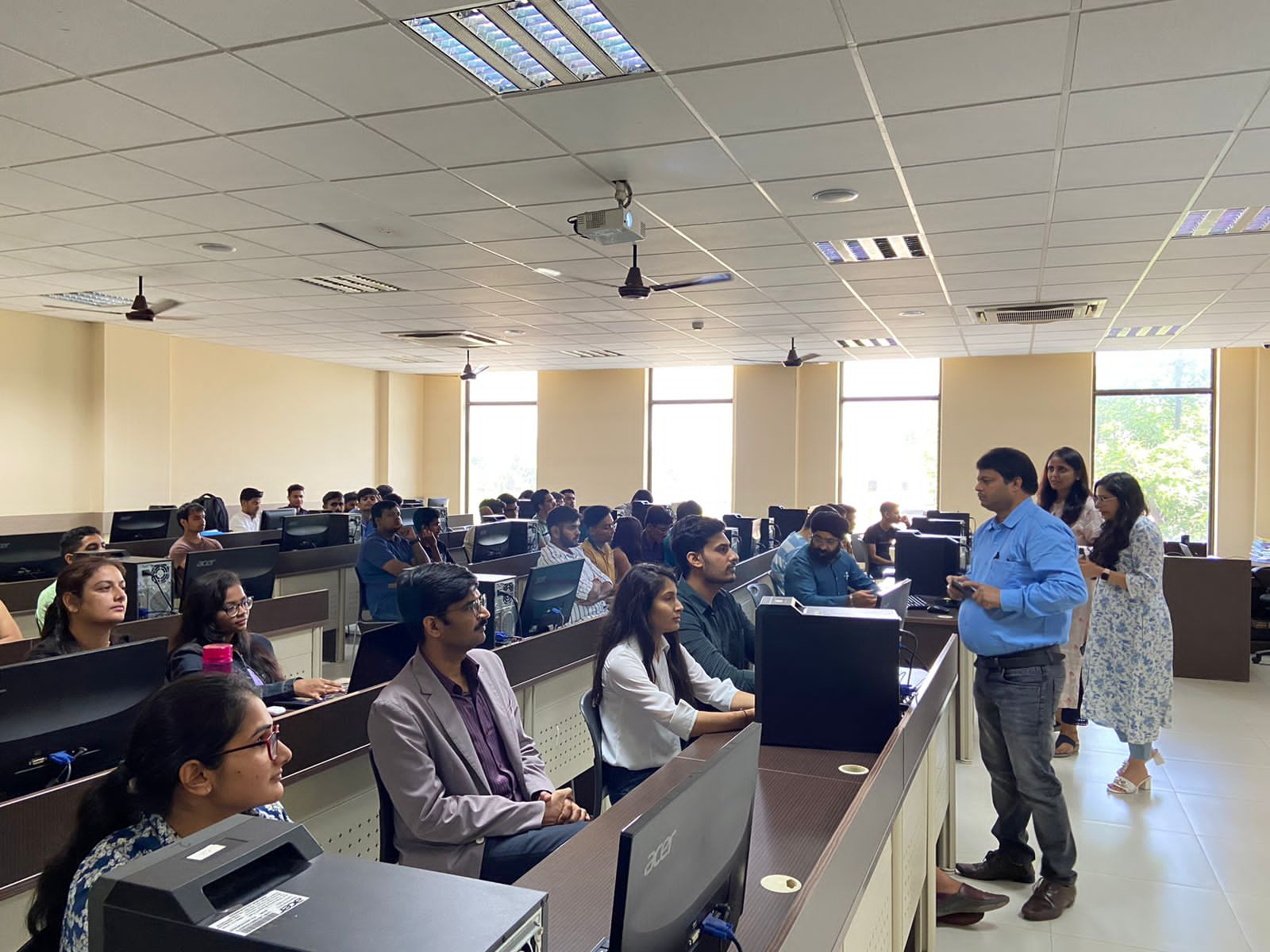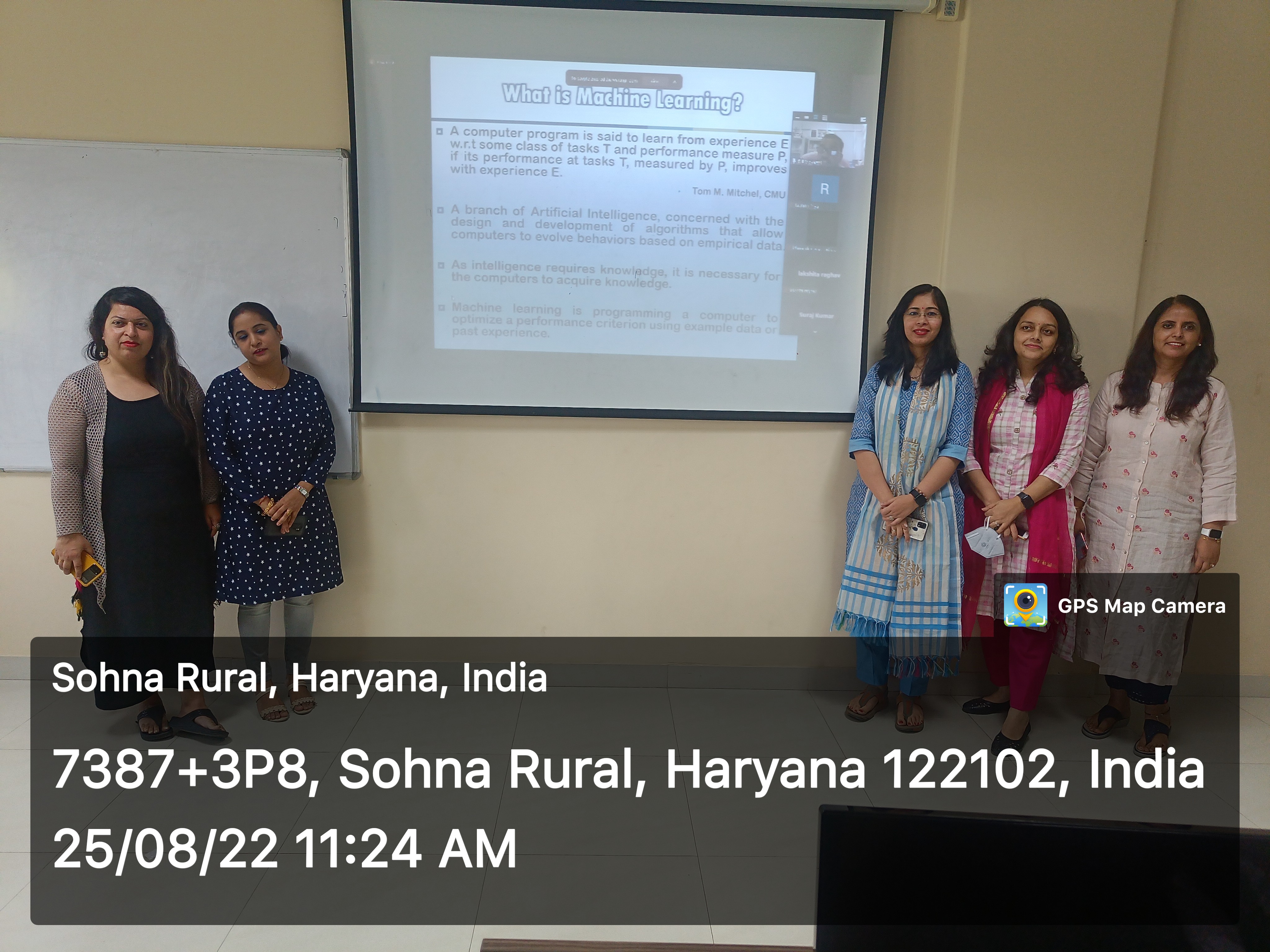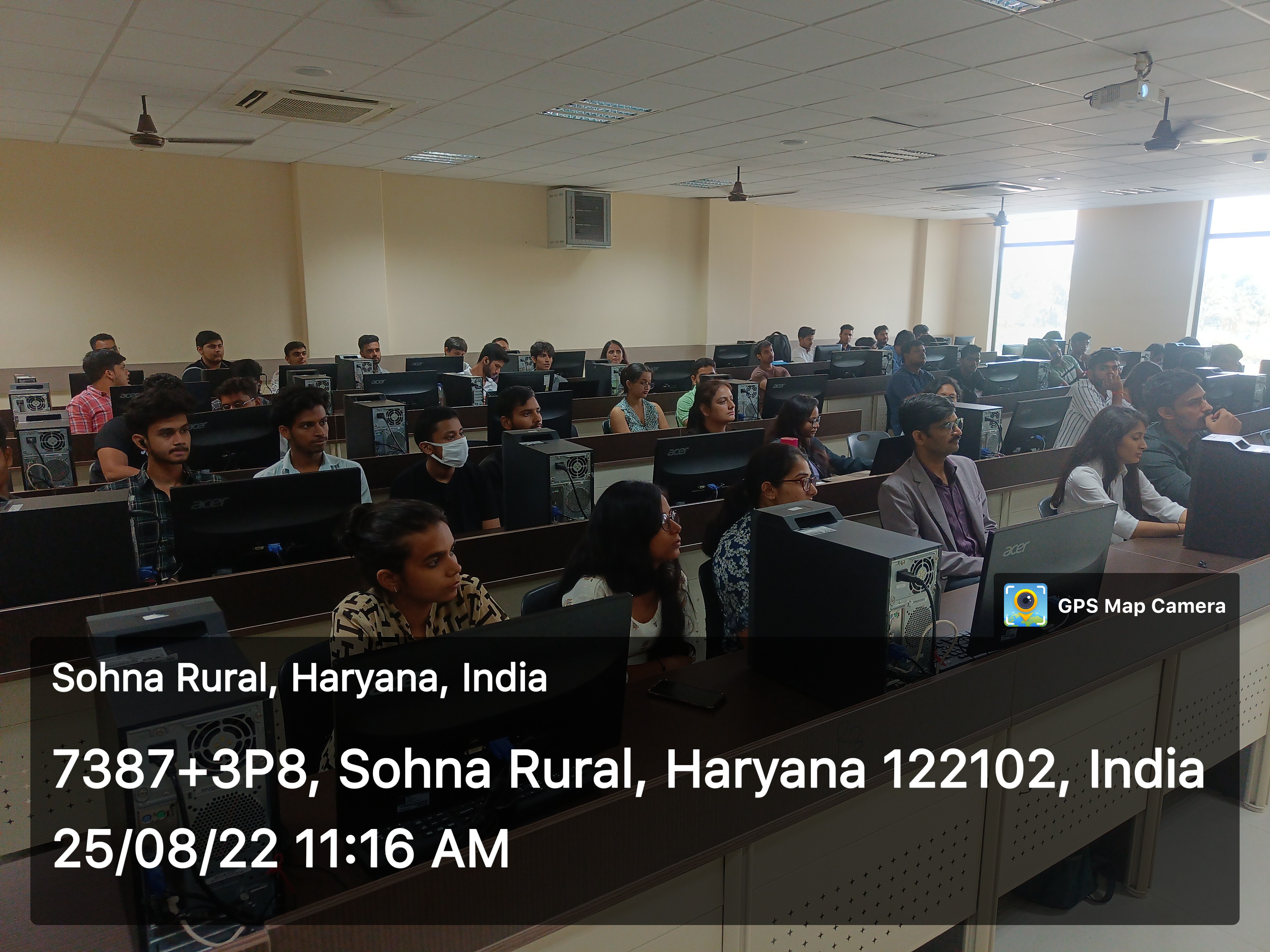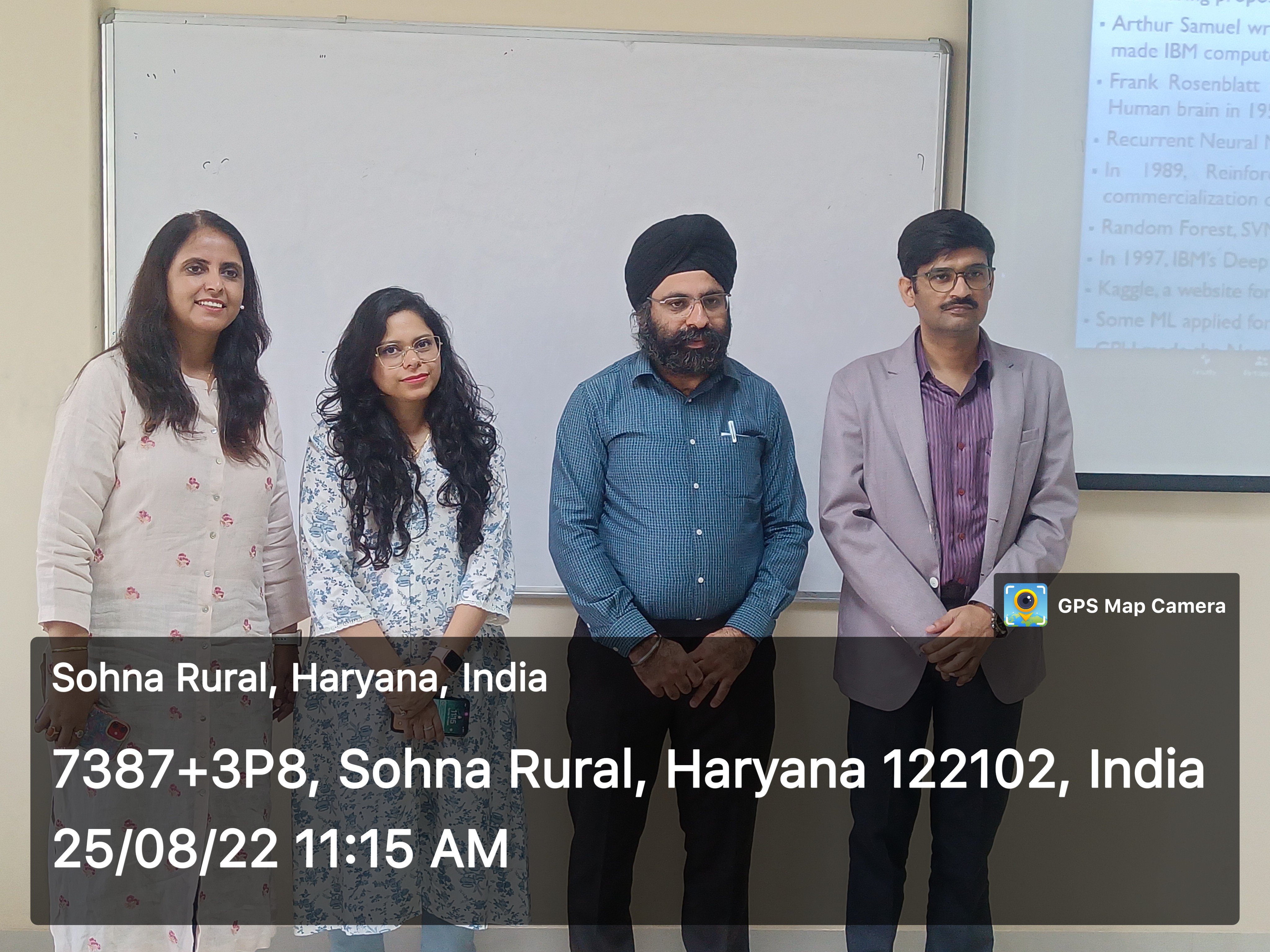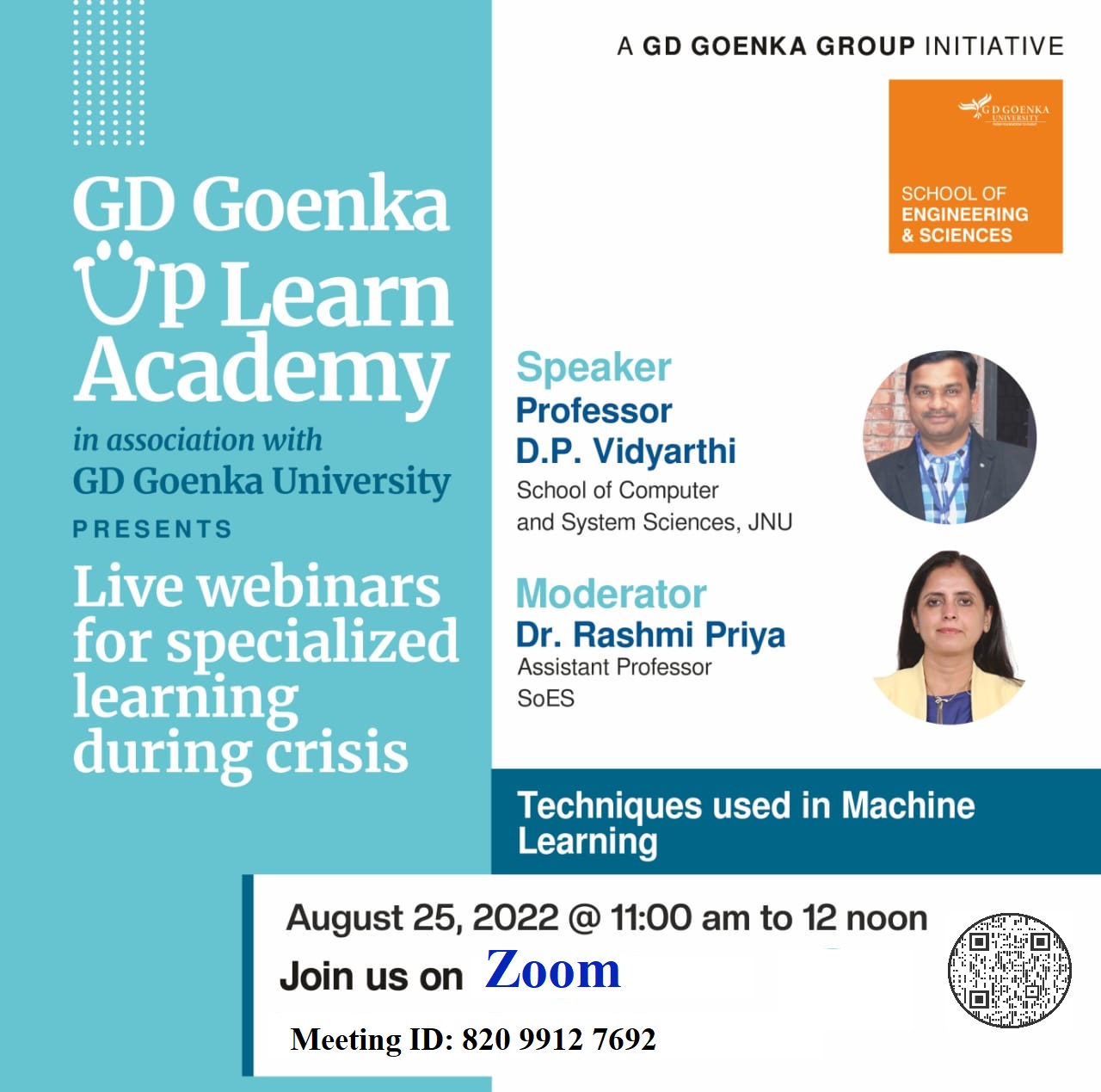 Placement Expert

Talk to Expert