Dr. Mainak Basu
Assistant Professor (Physics)
Qualification: B.Sc.(H) Physics, M.Sc.(Instrumentation), Ph.D.(Tech) in Fiber Optic Sensors
College/University: St. Xavier's College/University of Calcutta 2008; Jadavpur University (2010); Birla Institute of Technology, Mesra 2016/2018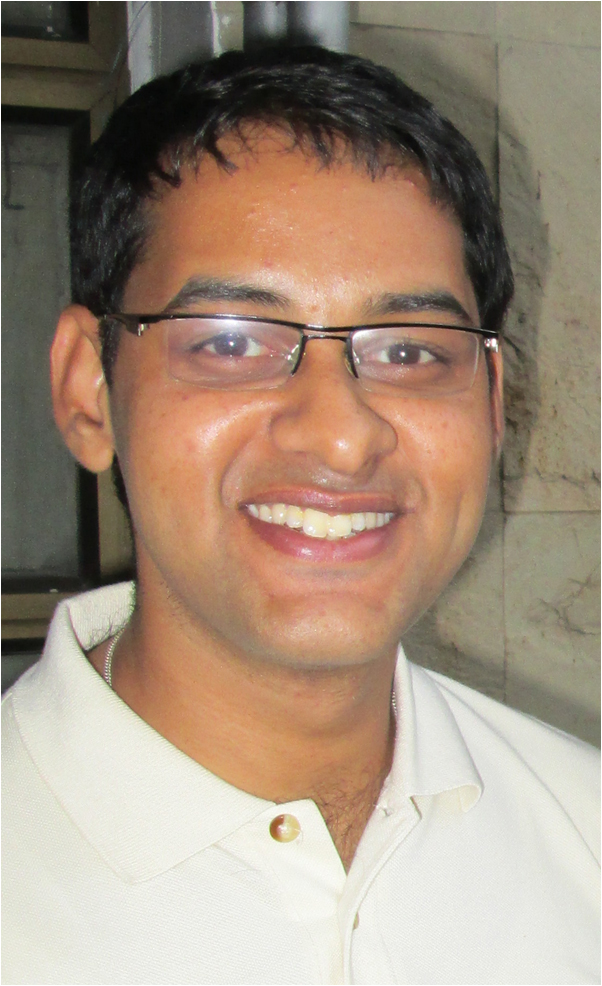 Introduction: Dr. Mainak Basu is currently working as an Assistant Professor in the School of Engineering and Sciences at GD Goenka University, Gurugram, Haryana, India. Prior to joining the Institute Dr. Basu, has performed research for a period of approximately two years as a Principal Project Scientist at the DRDO-JATC, Indian Institute of Technology (IIT), Delhi, an ICMR Research Associate in the Dept. of Bio- Engineering, BIT, Mesra and as a DBT Research Associate in the Dept of Biomedical Engineering, NEHU, Shillong. He also has UG/PG teaching experience at the post of Assistant Professor in the Dept. of Physics, USTM, and School of Basic & Applied Sciences, GD Goenka University
He received his Masters Degree (M.Sc.(Instrumentation)) from Jadavpur University in 2010 and his Ph.D.(Tech) in 2018 from Electronics & Communication Engineering (BIT, Mesra).
Dr. Basu has received the DST-INSPIRE Fellowship for pursuing his Ph.D. during 2012- 2017, and also the Newton-Bhabha fellowship for pursuing an internship at the Dept. of Aeronautics, Imperial College, London in 2015. He is the recipient of the Gold Medal from Jadavpur University for standing first in the order of Merit in M.Sc. and is also a winner and Certificate of Merit awardee of the Dare to Dream 2.0 Contest from DRDO, Govt. of India. He is also presently the Director / Founder of the startup SciCept Advanced Technologies (OPC) Pvt. Ltd. which is currently executing a DRDO Technology Development Fund project.
His research areas encompass the fields of optical sensing and instrumentation, electromagnetic signal processing, Development of new Hybrid / Analog Computer Architecture including Neuromorphic and Optical and Artificial Intelligence techniques. He has also successfully guided one scholar towards his Ph.D. and also several UG and PG students in their major thesis / dissertations.
Publications (Best 5):
Raju Poddar* and Mainak Basu, "Characterization and Oxygen Saturation Study of Human Retinal Blood Vessels evaluated by Spectroscopic Optical Coherence Tomography Angiography," Optics and Laser Technology, Vol.: 122, 2020; DOI: 10.1016/j.optlastec.2019.105886
Mainak Basu and Raju Poddar*, "An Amplitude Variation Field Subtraction Technique for visualization of Vasculature of the Human Eye," Biomedical Signal Processing and Control, Vol.: 54, 2019, DOI: 10.1016/j.bspc.2019.101573
Soumya Sidhishwari*, Mainak Basu and S.K. Ghorai, "A Modal interference-based Fiber Optic Sensor for Dual Parameter Measurement using an Artificial Neural Network," Optical Fiber Technology, Vol.: 50, pp. 216-224, 2019, DOI: 10.1016/j.yofte.2019.03.026
Mainak Basu* and S. K. Ghorai, "An Optical Soft-Sensor based Shape Sensing using a Bio-inspired Pattern Recognition Technique to Realize Fly-By-Feel Capability for Intelligent Aircraft Operation," The Aeronautical Journal, Vol.: 122 (1257), pp. 1734- 52, DOI: 10.1017/aer.2018.97
Mainak Basu* and S. K. Ghorai, "Sequential Interrogation of Multiple FBG Sensors using LPG modulation and an Artificial Neural Network," Measurement Science Technology, Vol.: 26 (4), DOI.: 10.1088/0957-0233/26/4/045104
Research: Dr. Mainak Basu's present research focusses around the development of free space and fiber optic sensors and their associated instrumentation, Biomedical and electromagnetic sensors and transducer development, Bioelectric and Electromagnetic signal processing, and the development of novel Hybrid/Analog computer architecture (including Neuromorphic and Optical)
Contribution to Profession and Awards:
Invited as a resource person for training PGT teachers in AI and modern scientific teaching methods for primary education at S.C.E.R.T., Haryana, 2022.
Delivered an Invited lecture at the 2nd National Symposium on Recent Trends on Recent Trends in Instrumentation Science and Engineering, Jadavpur University, Kolkata
Winner and Certificate of Merit, DRDO Dare 2 Dream 2.0 Contest, Defence Research &
Development Organization (DRDO), GoI, 2021
First Position in Oral Presentation, Two Days Online International Symposium on
'Energy Conservation and Solar Energy' 2020
Triguna Sen Memorial Award for Best Paper, National Symposium on Recent Trends in
Instrumentation Science and Technology, 2015
Best Doctoral Thesis Presentation, Intl. Conf. on Innovation in Engineering and
Management, 2013
Gold Medal in M.Sc. (Instrumentation), Jadavpur University, Kolkata, 2010
Placement Expert

Talk to Expert