Ms. Sunrita Chaudhuri
Assistant Professor
Qualification: B.Sc ( Economics), MA (Economics), MBA (Finance), PhD (Pursuing)
College/University: University of Calcutta 1996, Jawaharlal Nehru University 1998, IISWBM, University of Calcutta2001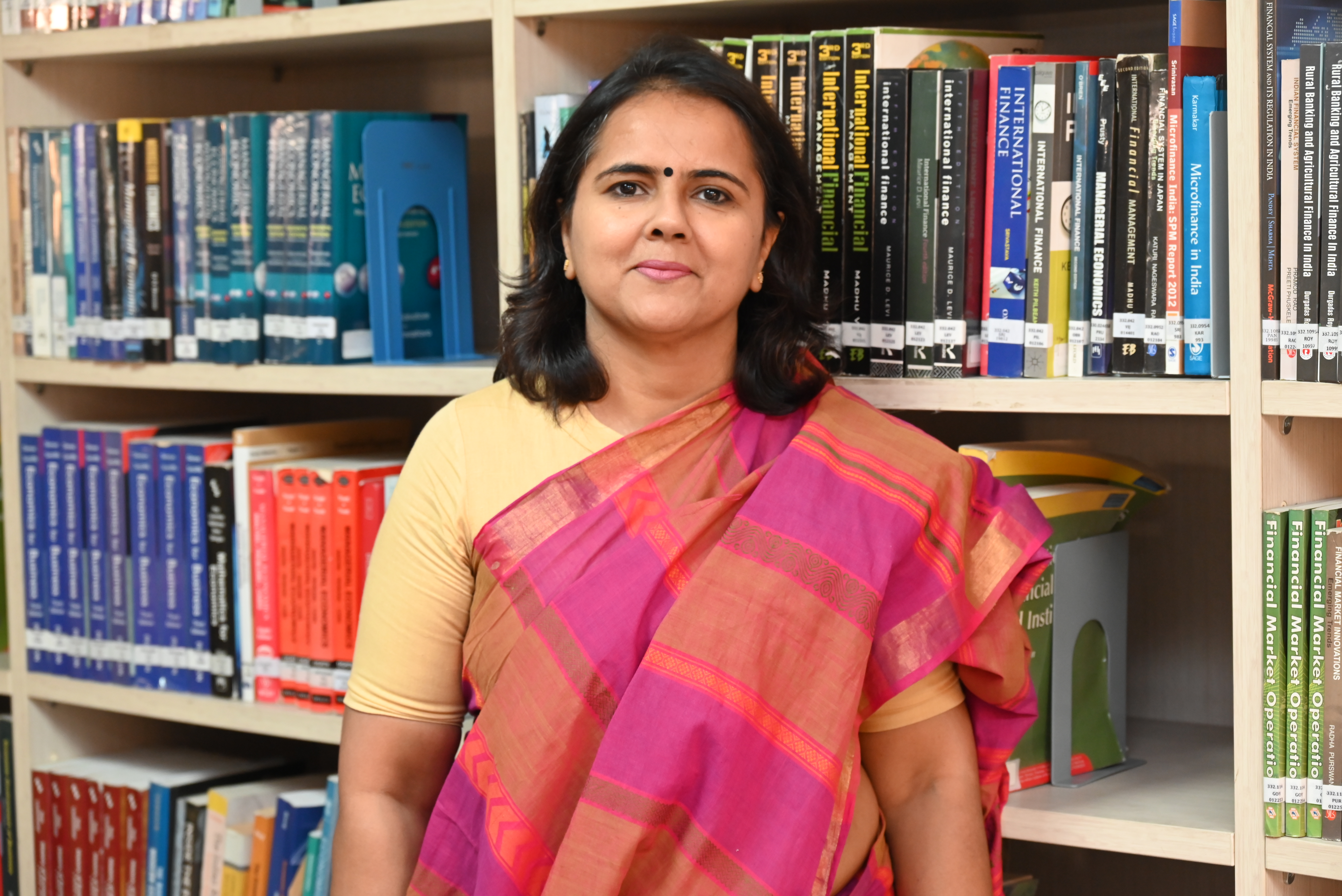 Introduction: Ms. Sunrita Chaudhuri is as an Assistant Professor in Finance and Economics at School of Management, GD Goenka University. Her areas of specialisation are International Money and Finance, Security Analysis and Portfolio Management, Derivatives, Stock Market Operations and Macroeconomic theory and Policy. She has NET certification from UGC. Sunrita Chaudhuri also has rich industry experience in the financial services sector. She has worked in institutions like Industrial Investment Bank of India (IIBI), Apeejay Securities and IL&FS Investsmart. Her areas of work have been, Trading in debt securities, Private debt placements, ESOP Funding, Equity and Mutual Fund advisory.
Currently she is pursuing a PhD in the area of Yield Curve Modelling and has published research articles in the same area.
Publications:
Research Papers
Chaudhuri, S., & Mehrotra, V. (2021). Effect of FPI in Debt on Yields of Indian Government Securities.Indian Journal of Economics and Business,20(2).
Chaudhuri, S., & Pandey, A. (2022). Equilibrium Interest Rate Models for the Indian Government Security Market. International Journal of Bonds and Derivatives,5(1).
Placement Expert

Talk to Expert