Prof. (Dr.) Azimkhan B. Pathan
Professor and Head of the Department
Qualification: Bachelor of Art (B.A.),Bachelor of Law (LL.B.) (Gold Medalist),SGB Amravati University, Maharashtra, 2005,Master of Law (LL.M.) (Gold Medalist),Doctor of Philosophy (Ph.D.)
College/University: SGB Amravati University, Maharashtra, 2002,RTM Nagpur University, Maharashtra, 2008,RTM Nagpur University, Maharashtra, 2013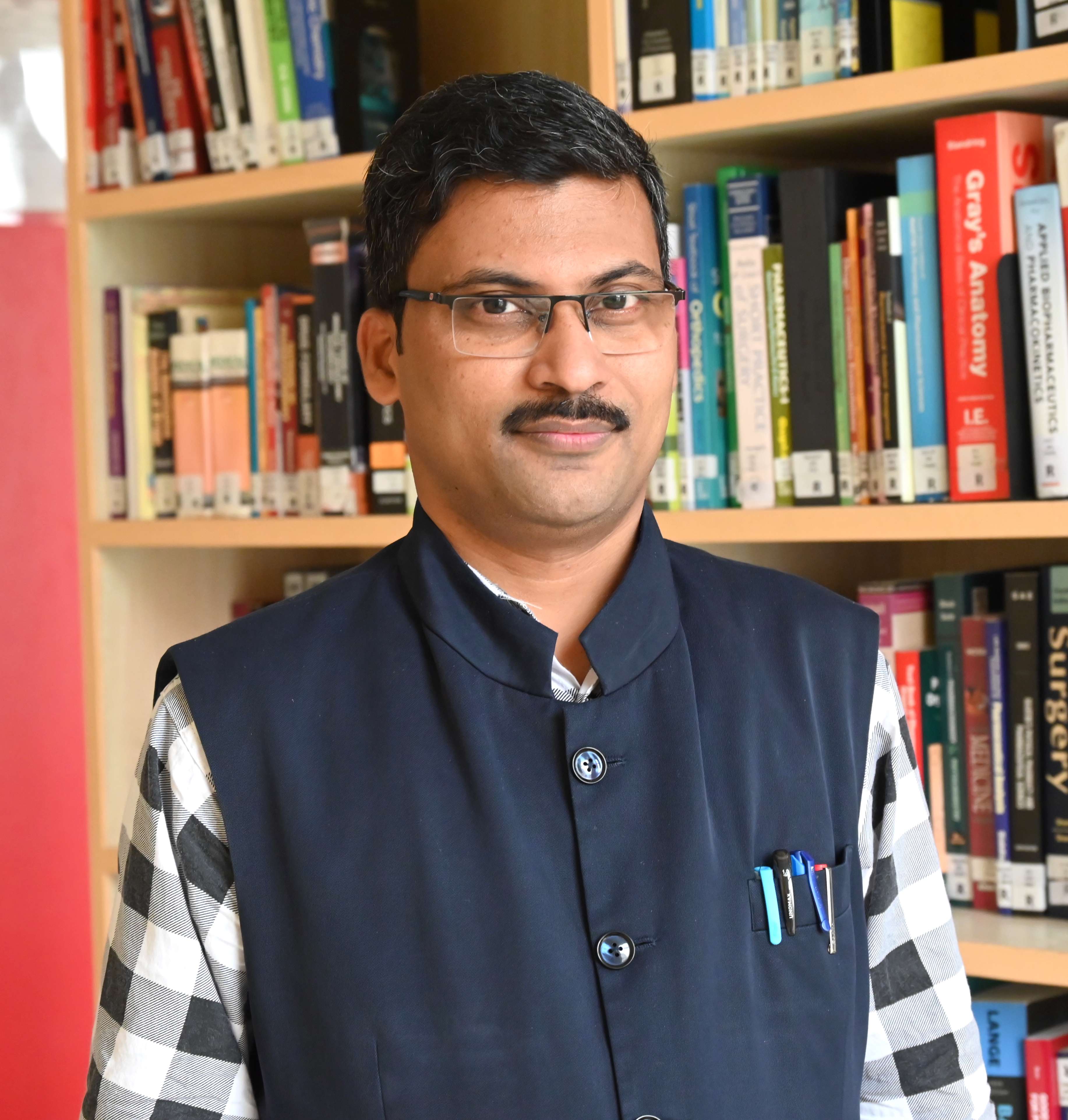 Introduction: Prof. Dr. Azimkhan B. Pathan has 16 years of Academics and Professional experience. He has served as a Professor of Law & Dean (I/C) and also Head and Chair for Centre for Post Graduate Legal Studies, School of Law Galgotias University, Greater Noida during 2019-2021. He is a passionate learner of law and social sciences. His doctoral work is based on Climate Change Law. He has keen interest in Environmental Law and Comparative Public Law research. He has also worked as an Associate Professor of Law at School of Law, University of Petroleum and Energy Studies (UPES), Dehradun between 2015-2019.
He has also been Head, Department of Media, Entertainment and Taxation Law at School of Law, UPES. He has even held the position of Lecturer & Research Associate and also as a Warden for Boys Hostel at Hidayatullah National Law University, Raipur between 2009-2015. He had started his academic career from Post Graduate Teaching Department of Law, Nagpur University during 2008-2009. He also worked as a Legal Practitioner in the District Court, Yavatmal, Maharashtra and the Bombay High Court, Nagpur Bench under Senior Advocate Sri S. Bhalerao between 2005-2007. He is an Honorary Editor of Public Knowledge Project and has also been a Resource Person for the World Bank Project (IIM Kashipur) and organised workshop on Business and Sustainability. He has been a Resource Person in workshop on "Environment Law Adjudication" by Chhattisgarh Environment Board.
He has been resource person for many workshops including UGC Human Resource Development Center, Indore. He has organised camps for Rural Areas for Construction of handmade Water Harvesting through National Service Scheme. Dr. Pathan has in his credit a project on 'Ethanol Blending: The Way Forward', conducted with Policy and Legal Research Chamber, New Delhi. He has also authored two books and many research chapters and articles in books and journals of repute. He is regular Reviewer of the International Journal on Human Rights (Taylor and Francis, Scopus Indexed Journal). He is also recipient of many research awards. He is also recipient of Ex-Prime Minister P.V. Narsimha Rao Gold Medal.
Publications (latest):
http://www.jcreview.com/index.php?mno=133332
Research work:
Books Published:
Resource Person and Guest Talks:
Placement Expert

Talk to Expert